February 01, 2012
Sun reaches settlement over worker vacation payments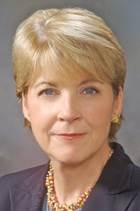 Massachusetts Attorney General Martha Coakley

Editor's Note: This story has been updated from its original version to reflect comments from Sun Healthcare.


Sun Healthcare will pay more than $60,000 in a settlement over a failure to pay vacation wages to former employees, the Massachusetts Attorney General said in December.

The Fair Labor Division in the state Attorney General's Office began investigating Sun Healthcare and 21 affiliates after a former employee alleged that the company failed to pay vacation wages upon termination. A review of payroll documents and vacation policies showed that from January 2009 to January 2011, nearly 350 former employees of Sun, all Massachusetts residents, were not paid earned vacation wages at termination of employment, the attorney general's office said. The attorney general's office said Sun had "cooperated fully with the investigation and audit of the vacation pay records."


Under the agreement, Sun paid $40,000 in restitution to the employees, and a civil fine of $20,000.

The company said the error was caused by an unintentional glitch in a manual process, and that it notified the attorney general's office in February 2011. It immediately offered to pay the remaining balances to the 348 employees, but the state required finishing its own investigation, according to a Sun spokeswoman.

An advisory from the Massachusetts attorney general's Fair Labor Division on vacation policies says that withholding vacation payments is "equivalent of withholding wages and, as such, is illegal." It added an employer may cap the amount of vacation time earned each year, or prorate vacation, but must pay it out even if an employee is fired.

Every state is different, which means a company with presences in multiple states may have to make adjustments to vacation policy based on where a facility is located, says Mark Peters, a partner and chair of the labor and employment healthcare industry team at Waller Lansden Dortch & Davis LLP in Nashville.

Speaking generally, he warned that "this is one of those areas that you have to make sure you understand the law on a state-to-state basis." Most states will say that vacation pay is considered to be wages, but that there is allowed to be a variation in how you pay it.

"A lot of employers will say, in those states where they can do it, 'If you're terminated or if you resign without giving appropriate notice, we won't pay you. If you leave under good conditions, we will pay you,'" he says.