November 07, 2011
Study: More transparency needed to enable nurses to disclose errors in nursing homes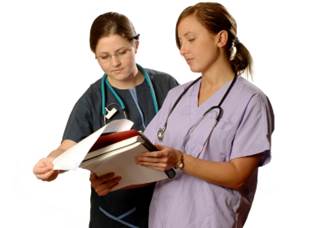 For-profit nursing home chains provide poorer quality of care, study asserts

Nursing homes need to improve communications processes and policies to make it easier for nurses to disclose errors, according to researchers of a unique new study. The researchers say their findings have implications for nursing policy and education, as well as resident safety.

"Our study, the first to systematically explore nurses' perceptions toward error disclosure to nursing residents and families, underscores the importance that further efforts need to occur for error reporting and disclosure to be less difficult for nurses," said Laura M. Wagner, PhD, RN, GNP-BC, assistant professor of nursing at New York University College of Nursing. "Our research highlights the need for nursing homes to improve communication processes and policies, ultimately rendering a culture of safety in nursing homes."

Investigators found that nurses' personal experience and level of education are more likely to influence error disclosure rather than other factors, such as the institutional culture. The NYU investigators conducted the cross-sectional study of 1,180 registered nurses and registered practical nurses in Ontario using mailed surveys.

Investigators point out that while there is increased attention given to the reporting of harmful errors, almost one-third of the respondents were less likely to disclose if they believed they might be sued or reprimanded. Respondents said they thought current efforts toward supporting and educating nurses who might report errors were inadequate.

Examples of potential nursing errors included breakdown of documentation errors, misinterpreting a doctor's orders, infection control precautions and inappropriate judgment.

"Regardless of the healthcare provider's attitude about error disclosure, most patients or residents and their families want to know if an error has occurred, even if minor," Wagner said. "If nurses do not acknowledge that errors occur and they are a serious problem, then improving patient safety in this setting will be even more difficult."

The study is being published in the January 2012 issue of the Journal of Nursing Care Quality.