March 13, 2016
State supreme court rules in nursing home's favor in arbitration case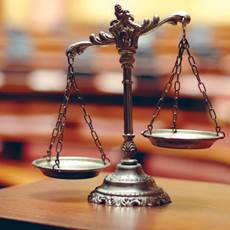 The arbitration case is the second this month where the Arkansas Supreme Court has ruled in favor of the facility
Claims brought against a nursing home by five former residents must be resolved through arbitration, the Arkansas Supreme Court ruled on Thursday.
Five former residents and their representatives filed a class action lawsuit against GGNSC Holdings, LLC — also known as Golden Living — in December 2011, alleging claims of negligence and wrongful death at several of the company's Arkansas facilities. GGNSC moved to compel arbitration of the residents' claims, but was denied by an Arkansas circuit court in January 2014.
In its Thursday decision, the Arkansas Supreme Court ruled the residents' arbitration agreements — either signed by the residents or on their behalf by representatives with the "required authority" — were valid, despite the unavailability of the National Arbitration Forum to conduct the arbitration. The court also said the agreements were not "unconscionable."
This is the second time in the past month the Arkansas Supreme Court has overturned a previous court's ruling in favor of a nursing home in an arbitration case.
The most recent court ruling also backs up previous cases in which facilities' arbitration agreements relied on the NAF, which has stopped settling consumer disputes. Golden Living faced a setback in a similar case last month, when the U.S. Supreme Court denied to review a case where an arbitration clause was deemed unenforceable because it relied on the NAF.
In a dissenting opinion, Justice Paul Danielson said the majority's decision is wrong, and "will ultimately eviscerate the right to trial by jury guaranteed by our constitution." In the majority opinion, Justice Karen Baker called Danielson's words "exceedingly dramatic" and "false."
"While our decision in no way infringes on the constitutional right to trial by jury, it does recognize that parties are free to contract to resolve their disputes by arbitration," Baker wrote.