August 05, 2016
State News for August 2016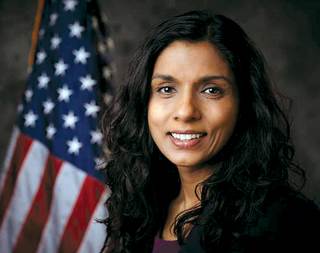 Bharel had forecasted the fine increases in February, when the state announced plans to toughen SNF oversight.
NORTHEAST
Lawmakers drop plan to drastically increase SNF fines
MASSACHUSETTS — A proposal that would have dramatically increased fines and oversight of Massachusetts nursing homes was rejected by state lawmakers in late June.
The legislation, proposed by Sen. Mark Montigny (D), would have raised maximum facility fines from $50 per day to $10,000 per day, and channeled the extra fine money to a trust fund aimed at improving nursing home care.
The beefed-up fines were initially floated as part of a plan to increase nursing home oversight by Massachusetts Department of Public Health Commissioner Monica Bharel, M.D., MPH, but they needed legislative action before being implemented, the Boston Globe reported.
While the fines were removed from the state budget, the language creating the trust fund remains.
State lawmakers did give the green light to a $35.5 million funding boost to cover wages, benefits and other costs of nursing home direct care staff. The approved funding is significantly less than the $90 million originally requested by the Massachusetts Senior Care Association, but the trade group still expressed relief for the possibility of additional front-line funds.
MIDWEST
SNFs sue to stop expansion
ILLINOIS — Three Illinois nursing homes have taken legal action in an attempt to slow the expansion of a transitional carefocused competitor in Chicago's western suburbs.
Transitional Care Management received state approval in May to build two new shortterm rehabilitation-focused facilities in Lisle, IL, and Aurora, IL, despite pushback from the three other area providers.
Community Nursing and Rehabilitation Center and The Springs at Monarch Landing, both in Naperville, IL, and Bria Health Services in Westmont, IL, filed two lawsuits in June in an attempt to halt proposals for new Transitional Care facilities.
The new facilities would jeopardize the economic performance of existing providers since short-term stays are more lucrative than long-term, Medicaid-funded residents, the lawsuits argue.
The suits also allege that Transitional Care's services are covered by existing facilities that provide short-term rehab in the area.
Aide fired over video
WISCONSIN — A nurse's aide at a Marshfield nursing home was fired in July after facility officials discovered she had filmed a resident and shared the video with co-workers.
The director of nursing contacted police after learning of the video. The aide admitted to taking the video, which showed a resident of Golden LivingCenter — Three Oaks talking.
The resident's family told authorities they were satisfied with the firing, and did not want to press charges, the Marshfield News-Herald reported.
PLAINS/MOUNTAINS
Funding cuts on horizon
NORTH DAKOTA — State nursing home providers are gearing up for funding cuts set to begin in January as a result of Gov. Jack Dalrymple's (R) streamlined state budget.
The state's skilled nursing facilities are expected to see a funding loss of at least $25.1 million in 2017 due to the cutbacks, the Bismarck Tribune reported.
The majority of the state's long-term care facilities receive funding from the North Dakota Department of Human Services, which had to tighten its 2015- 2017 budget by $53.9 million.
While no facilities are expected to close as a result of the cuts, the North Dakota Long Term Care Association estimated facilities will lose about 5% of their overall revenue, ranging from $73,000 to $1.2 million.
Backlog worse than thought
KANSAS — Kansas' backlog of Medicaid applications is more than four times greater than originally thought, the state's health department reported in June.
In a letter to the Centers for Medicare & Medicaid Services, Kansas Department of Health and Environment Secretary Susan Mosier said the state previously believed it had decreased the backlog to 3,480 people, when in reality the backlog had grown to 15,393.
Mosier said some applicants were not registered on the state's backlog reports until recently; she blamed the error on a contractor hired by the state to handle applications. State officials are devoting "various resources" to help reduce the backlog, the Kansas City Star reported.
SOUTHWEST
Antipsychotics challenge
TEXAS — Texas' nursing home trade group is making efforts to reduce antipsychotic use in nursing homes, a practice that landed the state on a list of the top prescribing states in the nation.
A report released by CMS in early June found that roughly 1 in 5 Texas nursing home residents — about 19,000 people — receive an antipsychotic drug each month. The only states with higher prescribing rates were Louisiana and Mississippi.
The Texas Health Care Association recently launched its "One A Month" campaign, which aims to educate the industry and residents' families about antipsychotics while steadily decreasing the number of residents who need them.
"If you focus on one patient a month, we can effectively and rapidly reduce the use of antipsychotics," Texas Health Care Association CEO Kevin Warren told the Dallas Morning News. "When you're talking about safe reduction, this is not something where you take them off the drug and you're done. It takes time."
Overall antipsychotic use in nursing homes has dropped 27% since the National Partnership to Improve Dementia Care in Nursing Homes was implemented in 2012, according to the CMS report. In May, the American Health Care Association said its members had reached the goal of reducing antipsychotic use by 30%.
NORTHEAST
Insurance study approved
NEW YORK — The state Senate and Assembly approved a bill in June that would require officials to study and report on aspects of the state's long-term care insurance coverage.
Under the bill, introduced by Sen. James Seward (R), the New York State Department of Financial Surveys would create a report that could include the status of the state's long-term care insurance market, how private long-term care coverage affects the state's Medicaid program and a review of how other states are tackling the private long-term care insurance issue.
Seward's bill would require the surveys department to create recommendations for long-term care insurance within one year after the bill's provisions take effect. The legislation was awaiting a decision by Gov. Andrew Cuomo (D) as of press time.
SNF sues over sale
WASHINGTON, DC — Residents of a 127-year-old Washington nursing home filed a lawsuit in late June to prevent a prestigious prep school from purchasing the facility.
The lawsuit, filed against the Washington Home and CEO Tim Cox by residents of the facility, argues that the sale to the Sidwell Friends School not only displaces residents, but was carried out illegally.
Under Washington's Tenant Opportunity to Purchase Act (TOPA), landlords attempting to sell a property must first see if its tenants want to buy it.
The Washington Home suit alleges that its residents never received an opportunity to buy the facility, although they should have since it counts as a housing accommodation under TOPA.
The case may be the first where nursing home residents have tried to buy their home under TOPA, the Washington Post reported. The deal to sell the facility to Sidwell Friends — where President Obama's daughters attended school, among the offspring of other Washington elite — was made in September for $32.5 million.