August 26, 2010
State Medicaid directors split from national association to focus on reform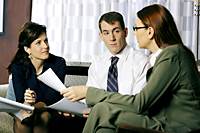 State Medicaid directors split from national association to focus on reform

Some state Medicaid directors have branched off from the National Association of State Medicaid Directors (NASMD) to form a new group dedicated to focusing on the Medicaid program and its role in healthcare reform. Medicaid is the No. 1 payer of nursing home services in America.

The new group, the National Association of Medicaid Directors (NAMD), will be led by Carol Steckel, head of the Alabama Medicaid program and chairwoman of the NASMD executive committee. Medicaid directors routinely collaborate with other welfare and human service organizations, and NASMD will continue that collaboration, according to the Bureau of National Affairs.

However, with the new healthcare reform laws expected to add roughly 16 million new members to Medicaid, the NASMD executive council felt there needed to be a separate group to oversee that transition, organizers said.

The new NAMD group is up and running, with a board of directors in place, though which states have chosen to participate in the group is unknown. The split is not expected to affect the relationship between the federal government and state Medicaid directors, BNA reports.