August 01, 2014
Some pressure ulcers can't be avoided, guidance says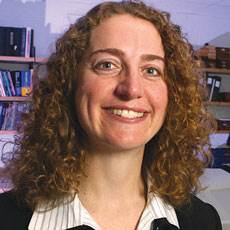 Edsberg says most, but not all, pressure ulcers can be prevented.
Some pressure ulcers are unavoidable, according to updated guidance from wound care experts.
The National Pressure Ulcer Advisory Panel's 2014 conference explored whether some pressure ulcers can't be helped. In addition to a large literature review, an interactive process collected reactions from various organizations and audience members, with consensus based on 80% agreement.
That consensus was that unavoidable pressure ulcers do occur. The decision was a follow-up from a NPUAP recommendation in 2010 that pressure ulcers may be unavoidable in patients who are terminally ill, hemodynamically unstable, have certain medical devices in place or who are non-adherent with regard to repositioning or artificial nutrition.
After 2010, "people went out and did research," said NPUAP Vice President Laura E. Edsberg, Ph.D., the director of the Center for Wound Healing Research and an assistant professor at Daemen College in New York. This included looking for gaps in knowledge and an "exhaustive" review of thousands of papers.
Despite the new consensus, "you don't want to get into a situation where someone says you are going to get a pressure ulcer and there's nothing to prevent it," Edsberg noted.
"The vast majority of pressure ulcers are preventable," she told McKnight's.
The next step is to create a pressure ulcer registry, which would include cases entered by providers, she said.