July 04, 2016
SNFs are second-rate for stroke care: report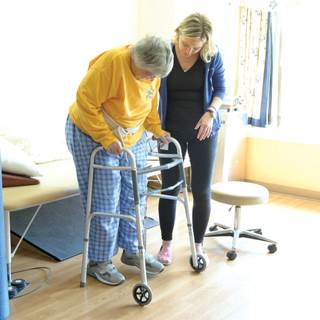 Two industry groups disagree about where stroke patients should be treated.
Long-term care's largest provider group is firing back over a "frustrating" recommendation that the majority of stroke patients should be treated in an inpatient rehabilitation facility rather than a nursing home.
The recommendations, released in May by the American Heart Association/American Stroke Association, stated that stroke patients should receive care in an IRF "whenever possible."
Those recommendations focused only on the "minimum capabilities" of nursing homes and didn't consider facilities that focus on rehab and demonstrate positive outcomes for stroke patients, countered Dan Ciolek, associate vice president of therapy advocacy for the American Health Care Association.
"It's frustrating that the perception is that level of care can't be provided [at SNFs]," he said.
Joel Stein, M.D., co-chairman of the stroke guidelines committee, told McKnight's that skilled nursing care isn't bad for the "right" stroke patients, and that some SNFs can provide as much therapy as an IRF.