October 16, 2016
SNF operator, exec, to pay $2.5 million in false therapy claims case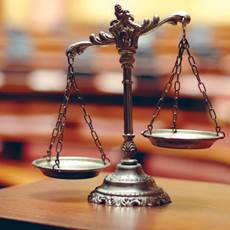 The settlement was announced by the U.S. Attorney's Office for the District for Massachusetts on Friday
A Massachusetts-based skilled nursing operator and its director of long-term care have agreed to pay $2.5 million to resolve allegations that the company submitted inflated Medicare claims for therapy services.
Haverhill, MA-based Whittier Health Network Inc., and the director, Leo Curtin, allegedly failed to prevent its therapy provider Therapy Resources Management from fraudulently reporting the amount of therapy provided to residents in Whittier's eight skilled nursing facilities.
Some Medicare claims submitted by the facility as therapy services were instead filed when a TRM therapist was only conducting initial evaluations, according to the U.S. Attorney's Office for the District for Massachusetts. The therapists also allegedly rounded up from the actual minutes of therapy provided in order to inflate claims.
This is the second settlement in less than a month involving a skilled nursing provider and reportedly fraudulent claims for therapy provided by TRM. In late September, Rhode Island-based provider Health Concepts Ltd. and its chief operating officer agreed to pay $2.2 million to settle allegations of inflated therapy claims.
While Whittier researched TRM initially and found the company to have "a good track record," the issue in the false claims case came down to TRM's therapy logs, Alfred Arcidi, marketing director for Whittier, told McKnight's.
"We had all the medical records, we knew the care was there, but unfortunately we did not have access to the logs," Arcidi said. "It's unfortunate, but I can't stress enough that throughout the time [TRM] worked with us there was never a shortage of care to the patients. They always received the care that they needed. We have the medical records to back that up."
Going forward, Arcidi said, Whittier will have "as much oversight as possible" with its contractors.
"It's always our goal to be 100% compliant with all of our partners, all of our vendors and of course with Medicare," Arcidi said. "It's always been our goal and our mission to provide the best care we can to our patients."