May 31, 2016
SNF business manager gets 20 year sentence for stealing $141,000 from residents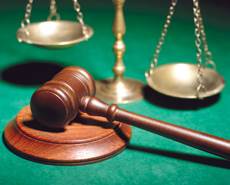 Klimkowski was sentenced to 20 years in prison, and ordered to pay more than $120,000 in restitution
The former business manager of an Oklahoma nursing home was sentenced to 20 years in prison last week for stealing more than $141,000 from residents' accounts.
Amy Gustina Klimkowski, 45, was charged last May for stealing from accounts at Windsor Hills Nursing Center in Oklahoma City, beginning as early as July 2010. She pleaded guilty in March to eight felony counts of obtaining money by false pretenses, three felony counts of financial exploitation of an elderly adult and two misdemeanor counts of obtaining money by false pretenses.
An Oklahoma County District Court judge sentenced Klimkowski to 20 years in prison last Wednesday, and ordered her to pay $124,111 in restitution.
Klimkowski reportedly stole $131,283 from three individual residents' Medicaid accounts and $10,708 from a general resident trust account, which she had access to as part of her job. She also used her position at Windsor Hills to divert funds that residents' family members paid directly to the facility, Oklahoma Attorney General E. Scott Pruitt's office said in a press release.
While some of the stolen money went towards Klimkowski's utility bills, cell phone and insurance, evidence points to the majority of the funds going toward gambling purposes, the Oklahoman reported. In her plea agreement Klimkowski said she is attending counseling for a "compulsive gambling disorder."