May 01, 2010
Smart Money: Senior living executives are thinking about capital, capital, capital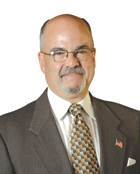 William C. Fisher

I recently invested 16 days traveling the Midwest and Southeast. Along the way, I spoke with seniors and senior living organization executives to hear, firsthand, what is on their minds.


The 3,400-mile trip through nine states yielded one recurring theme: access to capital. The concept was the same, whether it was an individual senior trying to sell his or her home (at least at acceptable prices), or a nonprofit senior living organization wanting to update/build its campus.

Nonprofit senior living organizations have experienced a severe drought in financing these last 18 months. Virtually no public senior living financings were completed after August 2008 until well into 2009. Tax credit and HUD 232 financing were available for restoring and updating some campuses but are dependent on both the government and banks.


An example of this is Meadow Lake, a Sears Methodist Retirement System development. Working with the Texas Department of Housing and Community Affairs, its credits were re-issued in 2009 and were repurchased by the federal government as part of the federal stimulus program. Skip Frey, a Raymond James managing director and head of the firm's Senior Living Finance Group, notes that while rates were comparatively high during the final quarter of 2009, they have begun to moderate for strong credits in the current financing environment.

Providers are working to manage debt and banks are reacting more aggressively to covenant violations. Fees on letters of credit have increased by as much as 150%.


There also is some good news: Bank qualified debt now available to nonprofits is up to $30 million per year per borrower. So while banks are struggling with their issues, providers are very focused on operations and are marketing more than ever.

Accessing the capital markets means long-term care providers are forced to improve their operational performance.


_____



William C. Fisher is president of Investment Advisory Group, LLC, a business development company partnering with some of America's leading financial companies to provide independent financial services to nonprofit organizations.