August 01, 2010
Smart Money: Lessons from retirees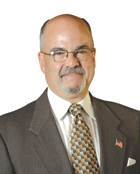 William C. Fisher

CFOs in senior living have the opportunity and privilege to work with a finance committee. The typical committee might include a local banker, attorney and a small business owner. The function of the finance committee is to provide oversight and assistance to the CFO and CEO regarding all financial matters.


An effective finance committee member best serves the organization with an understanding of financial statements, including the unique financial structure of a CCRC, says Stephen Stewart, CFO at Montgomery Place in Chicago. I agree, but I feel there is more to it.

Mitch Anthony, president of Financial Life Planning Institute, wrote a recent article on "Retirementors" about individuals who refuse to accept society's norm for when one is "old." Such people inspire those who think differently to act differently, to be masters of their own destiny, and to be enthusiastic knowing that while aging continues, "being old" is something within their locus of control. I would propose that such people make excellent finance committee members. Mitch goes on to say the world needs people who are filled with passion and exuberance for what they do. It's about competence and enjoyment and, if those two pieces are in place, age is irrelevant. Such finance committee members just might be the ones to ask the question that will be critical to the financial success of a CCRC.


Dr. Oren Harari, internationally recognized for his expertise in strategic and global management, was an expert at differentiating and dominating in the economy. He suggested the following: You can't do it all, so be lean, simple and incredibly focused. Do not build for size but build to dominate. Paranoia is healthy because resources are limited and residents are discriminating. Be vigilant about how the marketplace is evolving and how you will stay ahead of it. Dominate or leave your market since there is no such thing as a "fast follower." Ask the finance committee what can be done to mobilize the organization and inspire residents.

Effective finance committee members are volunteers and often hard to find. But having an effective committee helps create the environment and financial decision-making necessary to have a flourishing community for the residents.


_____



William C. Fisher is president of Investment Advisory Group LLC, a business development company partnering with some of America's leading financial companies to provide independent financial services to nonprofit organizations.