February 01, 2015
Skilled sector fears massive doctor bill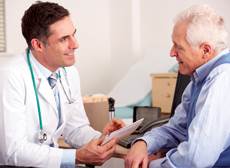 Skilled sector fears massive doctor bill
Long-term care provider advocates kicked off a comprehensive lobbying campaign in January to encourage favorable reform to Medicare's Sustainable Growth Rate formula for physicians.
If lawmakers don't intervene, Medicare doctors will experience a nearly 25% pay cut by law.
No one expects that to actually happen, so many fear where the resources to pay doctors at current rates will come from.
The "Positively Skilled" initiative will be an "across-the-spectrum" multi-media push by the American Health Care Association/National Center for Assisted Living to influence lawmakers and their staff members, said Senior Vice President of Public Affairs Greg Crist.
Legislators were considering either a short-term fix or a long-term patch until the next presidential administration, sources told McKnight's.
"Another short-term patch shouldn't cut our providers and potentially harm the over 3.5 million residents and patients we serve every year," AHCA/NCAL President Mark Parkinson said.