July 07, 2017
Skilled nursing provider to settle False Claims allegations for $8.4 million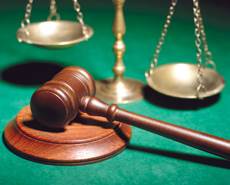 Reliant chose to settle to avoid the "expense of protracted litigation," according to court documents.
A Missouri-based skilled nursing facility operator has agreed to pay nearly $8.4 million to settle claims that it provided unnecessary therapy to residents in an attempt to inflate its reimbursement, authorities announced Wednesday.
Reliant Care Group of Maryland Heights, MO, reportedly provided unnecessary physical, speech and occupational therapy for residents with "a relatively high level of independence" who were primarily living in the facilities due to psychiatric conditions, the U.S. Attorney's Office for the Eastern District of Missouri said. The provider also allegedly pressured employees to provide therapy services even when they believed therapy would not be medically necessary.
Reliant allegedly submitted Medicare claims for the unnecessary therapy between January 2008 and April 2014, authorities said.
In addition to the financial part of the settlement, Reliant also entered into a five-year Corporate Integrity Agreement. It must adhere to reporting obligations to ensure that the provider remains compliant with federal requirements.
Reliant denies that it submitted false claims and admitted no liability as part of the settlement, according to court documents. The provider chose to settle to "avoid the delay, uncertainty, inconvenience and expense of protracted litigation," the agreement reads.
"After almost five years, and even though Reliant continues to disagree with the government's findings, it was determined to be in all parties' best interest to move forward and resolve this issue," Reliant said in a statement to the St. Louis Post-Dispatch.