November 05, 2016
Signs of the season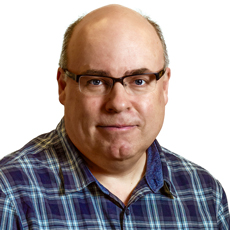 Gary Tetz
Once again, our planet completed its 584-trillion-mile encirclement of the sun and safely brought us back to October/November and two things that matter most — LTC conventions and baseball.
Apparently an election is happening too, but like climate change and the Brangelina divorce, I think it's best if we just pretend it isn't real.
For a clue to the shifting seasons, there's no need to watch for turning leaves. The AHCA and LeadingAge conferences are the true harbingers, when hordes of LTC folks fly in perfect formation to warm trade show environments, and booth-sitting sales reps change color and fall from their hotel barstools.
That the conventions occur at the baseball season's crescendo makes perfect sense, as that sport and our profession have much in common. Like long-term care, the allure of baseball is fueled by data — measures like batting average (BA), earned runs (ERA), or the most important stat of all, innings where nothing of interest happened at all (IWNOIHAA).
Really, the data-driven duo also should share terms, pay and recognition models. A pitcher who walks a batter should be penalized for readmission, and a rehab team achieving a successful patient recovery should be rewarded for the home run. Baseball playoffs would be stress-free if all teams were simply awarded Five-Star ratings based on data from Baseball Team Compare.
In personnel matters, removing employees should always happen with the same dignity of pulling a pitcher from the game. All care would be halted while the administrator walks purposefully to the firing location, expresses appreciation and regret, and reaches out dramatically to receive the employee's ID card. Colleagues applaud politely as the poorly performing staff member exits with head down to an unknown future.
A respectful and dignified transition. Just like we hope for in the aftermath of Nov. 8.