April 01, 2014
Self-reporting may forewarn memory problems in future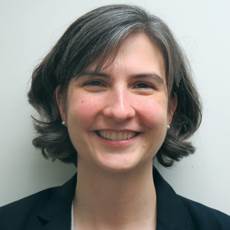 Researcher Erin Abner says those with self-reported memory problems should be monitored.
Men over 60 who self-report memory problems may be predicting later cognitive impairment, new research finds.
University of Kentucky's Sanders-Brown Center on Aging assistant professor Erin Abner, Ph.D., MPH, asked 3,700 men age 60 or above if they had noticed any change in their memory since their last visit.
On average, those who said they had experience minor memory problems were more likely to have clinical memory impairment about six years later. While Abner's work is ongoing, she noted that other epidemiologists have compiled similar results.
"We're talking about reporting problems with remembering names, birthdays, a need to make lists for things, lists for appointments," she told
McKnight's. But it's important to remember the change has to be based on the individual's baseline memory.
"If you have always had a hard time remembering names and faces and you are an older person, that's not a change," she noted. Additionally, many who report memory problems live without further cognitive deterioration.
Still, the main takeaway for caregivers is to identify those at risk, and to listen carefully to seniors, Abner said.
"If they say I'm having trouble remembering such and so, it's not a bad idea to do a memory workup," she said. Published results of Abner's work are expected in 2015.