June 01, 2013
Ruling: No penalties mean no chance to appeal rating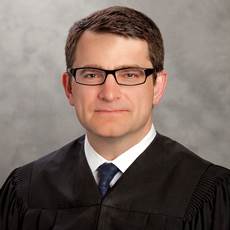 Judge Gary Feinerman
Nursing homes that dispute a deficiency citation without Immediate Jeopardy and want it stricken from the public record should consider withholding a plan of correction, a recent court ruling suggests.
The privately-owned Columbus Park Nursing and Rehabilitation Center in Chicago received a "G" level deficiency rating in July 2009. A Medicare surveyor cited the facility for an "isolated incident of actual harm to a resident" that did not constitute Immediate Jeopardy.
Columbus Park submitted a POC to the Centers for Medicare & Medicaid Services but also disputed the rating to an administrative law judge.
CMS did not impose any fines or penalties after a follow-up visit showed the situation had been resolved.
The administrative law judge and an appeals board ruled Columbus Park had no right to a hearing on the disputed rating if CMS did not impose penalties for it. The nursing home sued, saying CMS deprived it of its "interests in its reputation" by continuing to display the disputed deficiency on the Nursing Home Compare website.
Judge Gary Feinerman dismissed the case, stating that the matter had to be handled through Medicare's judicial review process. Columbus Park argued that there was no way to challenge the deficiency rating under this process. Feinerman said if the nursing home had not submitted a POC, penalties would have been imposed. This would have "entitled Columbus Park to challenge the finding through a full evidentiary hearing, culminating in judicial review," the judge wrote.
Columbus Park's situation is not unusual, according to Edward Clancy, a partner at Ungaretti & Harris LLP.
"CMS's appeal regulations provide that the Departmental Appeals Board may review only 'initial determinations,' which includes a finding of noncompliance that results in the imposition of any enforcement remedy," he says. "That is, no imposition of a remedy, no appeal right."
CMS uses these non-appealable deficiencies to support increased sanctions for future deficiencies or adverse "star" ratings, Clancy adds.