October 05, 2015
Risky business: Program lets provider sell health insurance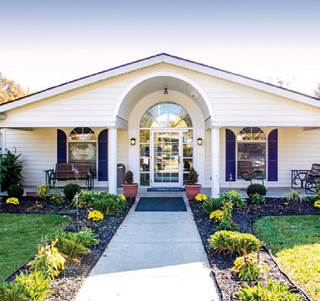 Signature will begin health coverage in its Kentucky facilities.
This month, one of the country's largest skilled nursing facility operators will begin offering its Kentucky-based members health insurance.
Louisville-based Signature HealthCARE registered a subsidiary, Signature Advantage LLC, with the Kentucky Department of Insurance in March, according to a recent report in Louisville Business First.
The joint venture with risk management firm AllyAlign Health of Virginia will operate through the state-run health insurance exchange, and has been approved by the Centers for Medicare & Medicaid Services.
According to the company, Signature Advantage aims to have 600 to 1,000 members covered next year, beginning in Kentucky and moving in the coming years to Indiana and Florida, where it also operates facilities.
Having its own insurance company will allow Signature to have a "deeper alignment" with its physicians, and fight the push from the insurance industry to give providers lower reimbursement rates, said Signature president and CEO Joe Steier.
He also cited the insurance industry's financial upside for companies willing to take risks.
Recent consolidation in the health insurance industry wasn't a driver in Signature's decision, but "the timing is good, considering the circumstances," Steier said. He expects to get "very heavy into the insurance space," he added.
Signature HealthCARE operates 126 facilities in 10 states, encompassing more than 14,000 beds, making it the seventh-largest in the nation, according to the American Health Care Association.
The company also operates critical access hospitals, home care services and other healthcare organizations.