April 06, 2015
Researchers testing C. diff vaccine in widespread trial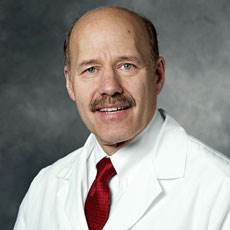 Ronald Pearl, M.D., Ph.D.
An international trial is examining the efficacy of a vaccine for C. difficile, the gut-destroying bacterium that is particularly dangerous to seniors.
Researchers are recruiting up to 15,000 volunteers for the Phase 3 study, which will provide a trial vaccination to 10,000 patients and a placebo to the remaining 5,000. There are more than 200 clinical sites in 17 countries, including the U.S. The "Cdiffense" trial is expected to last 4½ years.
Qualified candidates include individuals 50 or older who are at risk of symptomatic C. diff who stayed in the hospital more than 24 hours and received systemic antibiotics in the previous year, or are anticipating an in-patient hospitalization of more than 72 hours within 60 days.
Sanofi Pasteur is developing the vaccine, which would create an immune response to C. diff toxins. Vaccination could be a cost-effective step in helping protect long-term care residents against C. diff, which is a leading cause of healthcare-associated infection.
In February, the Centers for Disease Control and Prevention released a study showing more than half a million infections among U.S. patients in a single year. More than 80% of the deaths associated with C. diff occurred among Americans aged 65 years or older, and one of nine patients over 65 with healthcare-associated C. diff dies within 30 days of diagnosis.
More information is available at www.cdiffense.org.