August 05, 2016
Researchers 'reboot' tissue to accelerate wound healing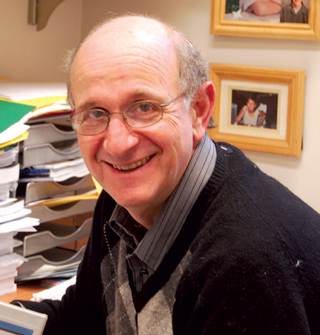 Jonathan Garlick, Ph.D., D.D.S., stem cell researcher at Tufts University School of Dental Medicine
Tufts University researchers have for the first time reprogrammed skin cells from diabetic foot ulcers to make them more like stem cells.
In a study published online in Cellular Reprogramming, the research team successfully turned the cells into types important for wound healing. They used three independent criteria to confirm the cells had been reset to the pluripotent state, enabling them to be converted.
"By pushing these diabetic wound cells back to this earliest, embryonic stage of development, we have 'rebooted' them to a new starting point to hopefully make them into specific cell types that can heal wounds in patients suffering from non-healing wounds," said senior author Jonathan Garlick, Ph.D., D.D.S.
Garlick was also part of a related study that tested the cells from diabetic foot ulcers on engineered 3-D tissues. The researchers discovered the cells get stuck making a support matrix that relies on a protein called fibronectin previously associated with diabetes complications.
The 3-D tissue models also show promise in testing therapeutics that improve wound healing, researchers said.
The researchers from Tufts' School of Dental Medicine and the Sackler School of Graduate Biomedical Sciences next plan to examine whether reprogrammed cells can be turned into mature forms for further evaluation.