August 29, 2017
Report: More than 25% of potential abuse incidents in SNFs go unreported to police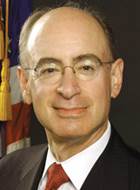 The report was sent by OIG's Daniel Levinson to CMS Administrator Seema Verma.
More than a quarter of incidents of possible abuse or neglect against nursing home residents go unreported to authorities despite mandatory reporting laws, according to a new federal report.
The report, released Monday, was created as part of an ongoing review into abuse in nursing homes by the Department of Health and Human Services' Office of Inspector General. Preliminary findings were released as an "early alert" to Centers for Medicare & Medicaid Services Administrator Seema Verma "because of the importance of detecting and combating elder abuse," officials said.
The OIG reviewed emergency department records for 134 nursing home residents whose diagnoses codes indicated potential abuse or neglect, as well as survey reports for the times the abuse was reportedly occurred.
The watchdog's findings showed nearly 75% of the medical records studied included indications that residents' injuries were caused by abuse or neglect. The top four diagnosis codes reported in the records involved alleged rape or other sexual abuse.
Ninety-six of the incidents detailed in the medical records were reported to local law enforcement within two hours. That leaves 38 incidents, or 28%, that went unreported to authorities despite provisions of the Social Security Act that created mandatory reporting around abuse allegations, the report said.
Mark Parkinson, president and CEO of the American Health Care Association/National Center for Assisted Living, condemned the alleged unreported abuses in the OIG report as "appalling and deeply troubling."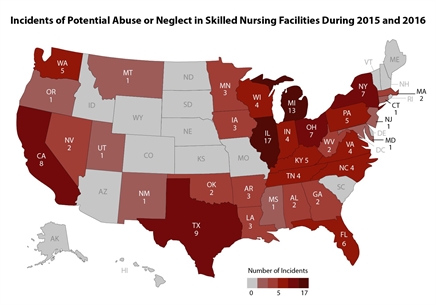 "Our association advises members on best practices and model policies for preventing abuse and neglect, and also reporting requirements when abuse is suspected," Parkinson said in a statement. "In response to allegations of abuse, our members know that facilities must report it immediately. We welcome any opportunity to work together with CMS and other government agencies to ensure the safety and well-being of the individuals in our care."
LeadingAge's policy team echoed AHCA's response, saying in a statement to McKnight's that "LeadingAge has consistently advised its members to comply with requirements for prompt reporting of any suspected incidents of abuse."
But CMS procedures "are not adequate" to make sure that possible abuse or neglect in skilled nursing facilities is identified and reported, OIG said.
The agency is specifically lagging when it comes to comparing Medicare claims for emergency department services with SNF claims to identify instances of abuse, the report reads. OIG offered the example of one incident of potential sexual abuse against a nursing home resident that was identified by discrepancies between her emergency room records and a surveyor's report.
The OIG's report also broke down the incidents by state; Illinois had the most occurrences of suspected abuse, at 17. (See above photo, from OIG.)
"These preliminary results combined with our prior report results raise significant concerns that incidents of potential abuse or neglect at SNFs have gone unreported," OIG Inspector General Daniel Levinson wrote.
The OIG recommended that CMS immediately start comparing emergency room and SNF claims, as well as work with HHS to impose civil monetary penalties for providers who fail to adhere to the reporting laws.