May 01, 2013
Report: IT for long-term care on the rise, needs nurturing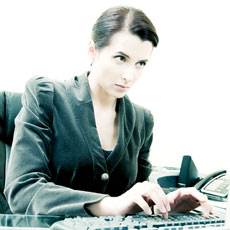 Report: IT for long-term care on the rise, needs nurturing

Information technology adoption and exchange of health information across the long-term care and post-acute continuum "has not yet reached broad scale adoption," but "promising" IT potential exists for providers to improve care while reducing costs, say new report findings from the Office of the National Coordinator for Health Information Technology.

Released in March, the ONC report highlights positive ways long-term care and post-acute care organizations are using healthcare IT and information exchange to support care coordination, remote monitoring and quality improvement. It also gives an overview of IT-enabled care transformation opportunities for long-term care providers under the Affordable Care Act. The report concludes with practical suggestions and resources for providers about effective IT utilization.

Even while IT adoption and EHR adoption among providers "remains very low," the report points to "significant progress" being made toward transforming the healthcare delivery system to "a more patient-centric, cost-effective system." The most practical application of IT for providers involves increasing electronic access to already collected information, for documentation or reporting purposes, the report states. Several on-going initiatives aim to automate manual administrative processes. This change can be made "without the need for high cost IT infrastructures," ONC officials say.

The report provides background on the current long-term care technology landscape and the challenges it faces, describes how IT tools and health information exchanges are enabling patient-centered care and explains the key considerations for providers in deciding how to use IT for transforming resident care.
The report can be accessed at www.healthit.gov.