January 03, 2011
Real estate investment trust purchases HCR for $6.1 bln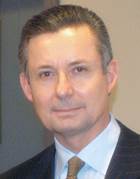 HCR Chief Operating Officer Stephen Guillard

HCP Inc., a real estate investment trust, has signed an agreement to purchase the assets of HCR ManorCare Inc. for $6.1 billion from The Carlyle Group, a private investment firm.

HCP will acquire 338 post-acute, skilled nursing and assisted living facilities in markets with high barriers to entry in 30 states. It is the largest REIT deal in three years, according to Bloomberg data. The Carlyle Group has owned HCR since 2007.

While massive in size, such a deal does not come as a surprise to close sector observers. The four biggest REITs that invest in long-term care, HCP, Ventas Inc., Nationwide Health Properties Inc. and Health Care REIT Inc., are expected to strike huge deals this year, according to a Reuters news report.

"All the healthcare REITs are acquisitive and the biggest action will be in the senior housing and medical office space," said Morgan, Keegan and Co. analyst Robert Mains in the Reuters story.

A report by Marcus & Millichap noted that in the skilled nursing arena, REITs "are positioned to take advantage of cost savings through economies of scale."

Prior to the major HCP deal, REITs already had been demonstrating their purchasing power. Ventas in October said it would buy the assets of Atria Senior Living Group for approximately $1.5 billion. It recently finalized a deal to purchase the interests of 58 Sunrise Senior Living Inc. communities for $186 million. Meanwhile, Health Care REIT last summer made a splash with its joint venture with senior housing developer Merrill Gardens LLC. The deal was valued at $817 million.

REITs are well-positioned to take advantage of the recovering market and the influx of baby boomers. Also, a 2007 real estate law works in their favor. Under the law, healthcare REITs can share in operating income produced by senior-housing companies through a joint venture.