April 01, 2011
Quality guides will help: NQF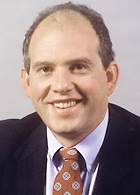 Quality guides will help: NQF

The National Quality Forum recently endorsed 21 measures for nursing home residents and short-stay patients.
The benchmarks include assessment of personal experiences, such as tracking the percentage of residents who self-report pain, those who receive appropriate influenza and pneumococcal vaccines and those who need help with daily activities.

These standards will help consumers "better understand and compare quality of care when selecting nursing homes," said Dr. David Gifford, co-chair of NQF's Steering Committee on Nursing Homes.

The new measures can be seen on the Centers for Medicare & Medicaid Services' Nursing Home Compare website.