October 05, 2016
Providers want CMS to stop bundled payment expansion until outcomes are known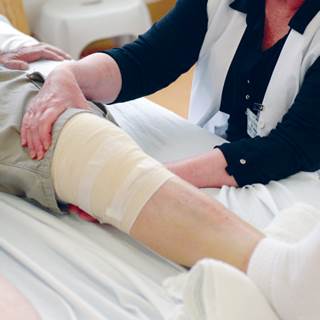 The groups said CMS hasn't analyzed enough data from the Comprehensive Care for Joint Replacement model
Editor's Note: This article has been updated to clarify the 3-day stay waiver.
The Centers for Medicare & Medicaid Services' expansion of mandatory bundled payment models is moving too rapidly to fully understand the impact the models could have on patients, provider groups are telling the agency.
The American Health Care Association is urging CMS Acting Administrator Andy Slavitt to halt the expansion of proposed bundled payment initiatives, such as the recently announced model for cardiac rehabilitation, until the agency has had time to thoroughly evaluate data from the Comprehensive Care for Joint Replacement model. AHCA sent Slavitt a letter on the proposals Monday.
While the provider group supports the transition of Medicare payments from fee-for-service to value-based models, too quick of an expansion may have "unintended consequences" on patient outcomes and care access, said Mike Cheek, senior vice president of reimbursement policy and legal affairs for AHCA, in the submitted comments.
"There is almost no evidence on whether patients' perceptions about quality of care and satisfaction with care during the episode increased for patients in bundled payment initiatives," Cheek wrote. "Any evidence of improvements in satisfaction was limited to the acute setting."
The American Hospital Association echoed AHCA's concerns about the pace of the bundled payment expansion in its own comments, sent to CMS last week.
"In failing to take the time to learn from CJR, the agency has missed a critical opportunity to move bundled payment models forward in a meaningful way," wrote AHA Executive Vice President Thomas Nickels. "We cannot emphasize enough that hospitals want and need time to adequately prepare because they want be successful."
AHCA's comments also urged CMS to change the 3-day stay waiver for skilled nursing facilities to apply to all facilities, or at least allow hospitals to refer patients to facilities with three or more stars overall. Under the CJR model, hospitals may waive the 3-day stay rule only if a patient is discharged to a facility with a rating of three or more stars for at least 7 of the previous 12 months.
"The proposed rule will restrict beneficiaries' freedom of choice of providers and access to care, contravening the Medicare Act's beneficiary freedom of choice requirement," Cheek said. "If CMS believes that it is critical to use a quality rating system for the waiver, we would recommend using quality measures directly related to post-acute care … rather than an overall Five-Star rating that is less applicable to this population."
The group's letter to CMS also expressed concerns about how the bundled payment could "drastically" change post-acute care providers' relationships with hospitals. It recommended the agency test PAC-only bundles.
The organizations' comments to CMS follow a recent letter from House Republicans that urged the agency to stop making new payment models mandatory.