April 17, 2017
Providers turning to telehealth to improve care quality, GAO report finds
The most common reason healthcare providers say they choose telehealth or remote patient monitoring is a belief that the technology has the potential to improve care quality, a new federal report shows.
Findings published Friday by the U.S. Government Accountability Office showed both patient and provider associations report that improving or maintaining quality care is the main driver behind telehealth adoption. When it came to barriers in the way of providers adopting the technology, the majority of the groups surveyed by the government watchdog ranked payment and Medicare coverage restrictions as their top issues.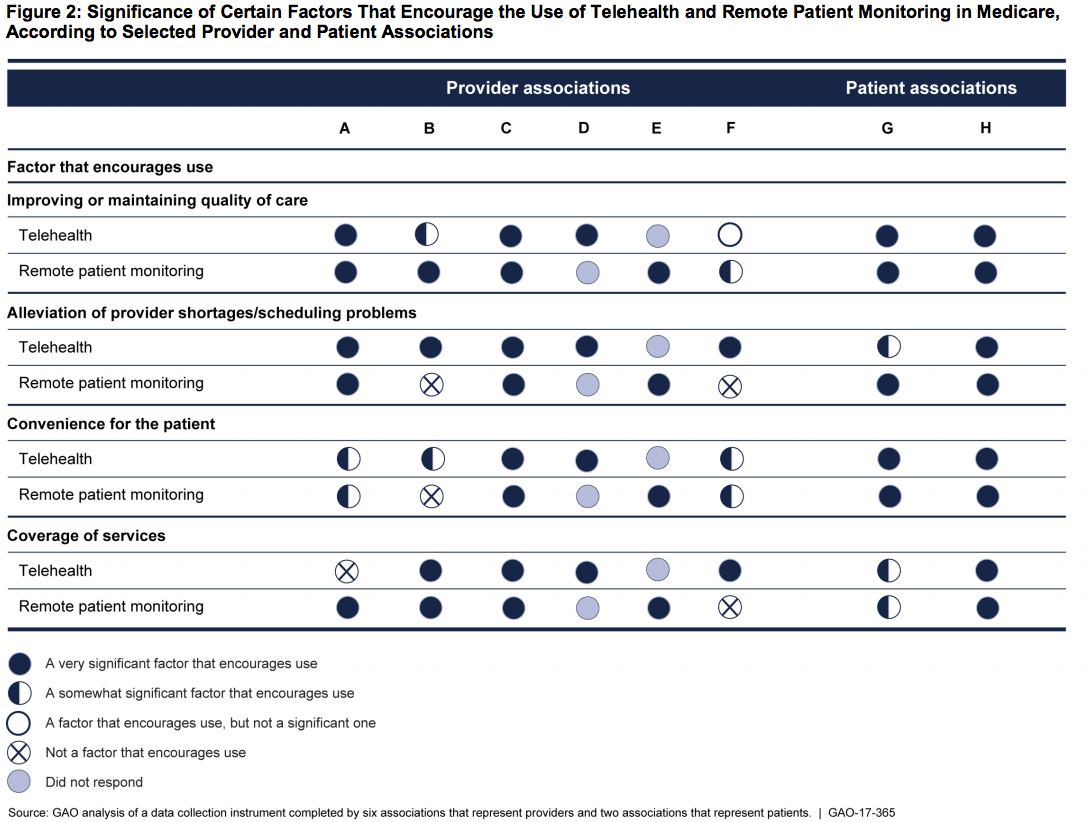 The GAO's report, required as part of the Medicare Access and CHIP Reauthorization Act of 2015, also found that demonstration projects, Medicare models and a new payment program may all spur expanded use of telehealth services and remote patient monitoring. It's possible that could reach beyond healthcare facilities' use, the report finds.
Overall, the agency's review found low proportions of Medicare, Medicaid, Veterans Affairs and Department of Defense receiving care through telehealth. Roughly 68,000 Medicare beneficiaries accessed telehealth services in 2014, while 10 states accounted for 42% of all Medicare telehealth visits.