September 01, 2015
Providers' comments on rules overhaul deluge CMS: Online Expo to provide answers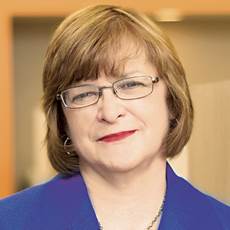 Patricia Boyer will present "The New Face of Medicare Reimbursement"
As providers are being urged to voice their opinions on a massive proposed overhaul to long-term care regulations, a McKnight's webinar next Wednesday will dive into how these changes impact payment, health records and more.
The American Health Care Association encouraged providers Tuesday to share their comments on the proposed regulations, which where introduced in July, with the Centers for Medicare & Medicaid Services. Many of the comments — which are nearing 1,700 — have a negative slant, reflecting providers' concerns.
CMS' regulatory changes and more will be covered during the third annual McKnight's Fall Online Expo on Sept. 9, during the 12:30 pm ET session titled "The New Face of Medicare Reimbursement." The session will be led by McKnight's Long-Term Care News "Ask the Payment Expert" columnist Patricia Boyer, MSM, RN, NHA.
The day begins with "Letting Them Go With Style," a session on parting ways with employees, at 11 a.m. ET, and concludes with "Assessing the Impact of Technology on Quality in Nursing Homes" at 2 p.m. ET. The expo will also feature a virtual trade show exhibit hall.
Registration, all three sessions and accompanying continuing education credits are free. Registration for the McKnight's Fall Online Expo is ongoing here. Have a question or concern? Ask questions during the Expo in the lounge, or on Twitter using #mckonlineexpo.