March 22, 2017
Provider sues state officials for 'regulatory assault' against its facilities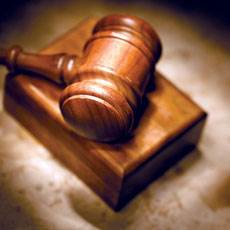 The complaint claims state surveyors unfairly targeted NMS in an attempt to harm its business.
A Maryland skilled nursing operator has filed a complaint against state health officials, claiming they "abused and misused the State survey process" to target its facilities in an effort to shut them down.
Neiswanger Management Services and its five Maryland skilled nursing facilities filed the complaint on Friday, seeking compensatory and punitive damages for what it calls a "regulatory assault" carried out by the executive director of the state's Office of Health Care Quality, the secretary of the Maryland Department of Health and Mental Hygiene, and two state surveyors.
In December, NMS was hit by a lawsuit from Maryland Attorney General Brian E. Frosh, who claimed the provider expelled residents to free up higher-reimbursed Medicare beds. NMS Chief Executive Mark Yost said at the time that the company "disputes the entirety of the attorney general's allegations in this matter," and that it was planning to "respond in the appropriate forum in due time."
The complaint alleges that health officials targeted NMS by delaying acceptance of the facilities' Plans of Correction, "unnecessarily" extending and expanding surveys, sending "excessive" numbers of surveyors to the facilities and imposing "unjustified" deficiency citations as an attempt to punish the operator for "exercising [its] right to appeal adverse findings" by the agencies.
NMS also argues that the OHCQ director, Patricia Nay, engaged in "illegal actions" to harm one of its facilities, and that one of the surveyors would frequently stay late and announced "that he was there to find deficiencies and would not leave until he did so."
McKnight's requests for comment from DHMH were not returned by production deadline Tuesday.