October 26, 2016
Provider group ratchets up fight against arbitration ban, seeks injunction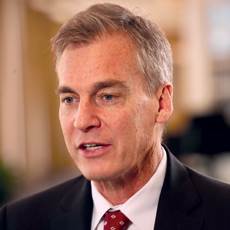 An injunction is "necessary in this situation," Parkinson says
The American Health Care Association has asked a court to stop the Centers for Medicare & Medicaid Services' ban on pre-dispute arbitration agreements from going into effect while the group's lawsuit challenging the ban is pending.
The provider association filed a request on Monday for preliminary injunction with the United States District Court for the Northern District of Mississippi to stop the ban from going into effect on Nov. 28, as laid out in CMS' final rule for long-term care providers. The injunction would keep the ban from being implemented while the court mulls over the arguments included in AHCA's full lawsuit, namely that the rule goes beyond CMS' regulatory authority.
"A preliminary injunction is both appropriate and necessary in this situation," said AHCA President and CEO Mark Parkinson on Wednesday. "Delaying the implementation of this provision of the rule will allow the court time to examine the legality of the issue."
The court is slated to hear arguments on the injunction request on Nov. 3, with a ruling expected by Nov. 7.