December 01, 2009
Proposed Medicare cuts still trouble healthcare providers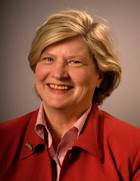 LeadingAge VP Barbara Manard

As time drew nearer for the resolution of healthcare reform, various sectors of the healthcare community, including long-term care, were still scrambling to shore up funding.

Provider associations were working to convince lawmakers not to cut Medicare payment levels. The House healthcare bill called for an elimination of the market basket update for nursing homes for three quarters of 2010 and then a cut to the market basket through a "productivity adjustment." The American Health Care Association estimated a reduction in Medicare outlays to nursing homes of $23.9 billion over 10 years because of these two actions.


But providers also cheered certain aspects of the legislation. The American Association of Homes and Services earned a victory when the House and Senate included the Community Living Assistance Services and Supports Act in their bills last month. The CLASS Act would create a long-term care insurance trust that workers could draw from if they become disabled.

Barbara Manard, vice president of AAHSA, also said that embedded in the House and Senate bills is "a spirit of innovation." There are "creative" proposals for research and demonstration projects in the area of long-term services and supports, she said.