January 01, 2013
Profile: Joseph C. Isaacs Executive Director, Advancing Excellence in Long-Term Care Collaborative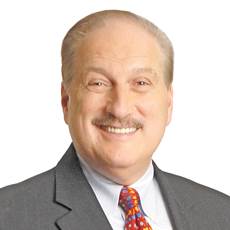 Joseph C. Isaacs
From an early age, Joseph Isaacs has strived to make people proud.
A child of Holocaust survivors who emigrated from a displaced persons camp in Germany, Isaacs said his parents instilled in him the concept of Tikkun olam, a core concept of Judaism that is about making the world a better place.
"They were about finding the American dream," he says. "My father came out of a death camp, and my mother from a labor camp and they appreciated the new opportunity to begin again. They arrived here with eight bucks in their pockets. "
Isaacs brings that sense of perseverance to his position as the executive director of the Advancing Excellence in Long-Term Care Collaborative, where he began in the fall.
While his background ranges from being a vice president at the American Hospital Association to leading Resolve: The National Infertility Association, Isaac has quickly come up to speed on the issues in long-term care, says American Health Care Association senior vice president of quality and regulatory affairs David Gifford, M.D., a co-chair of the Advancing Excellence in America's Nursing Home campaign and a member of the search committee.
"He has a passion and enthusiasm for what he wants to do," Gifford says. That's seconded by LeadingAge Senior Vice President Cheryl Phillips, M.D., who is also an Advancing Excellence co-chair. She says Isaacs "has hit the ground running."
"He has good operational skills and is able to juggle a number of issues," she says. "He's dynamic and has had remarkable experience in executive leadership."
One of Isaacs' main goals is encouraging providers to submit and capture their data.
"The tools and resources we provide are empowering," he says. "They can compare themselves to national and state benchmarks, depending on the level of data they submit to us. It's really important to measure oneself. It's how we continue to progress, not only because it's the right thing to do but because the future of payment is tied to it."
In Isaacs' spare time, he and his wife Debbie travel, bike and hike. They also like movies, having recently seen "Argo," "Lincoln" and "Life of Pi."
They have three daughters: 26-year-old Rachel, a social worker who lives in Columbia, MD; and 24-year-old twins Julianne, who works in children's fashion in New Jersey; and Allison, a marketing account executive in Philadelphia.
Isaacs says he is motivated by, and often sends, inspirational quotes to his daughters, such as Elie Wiesel's, "There may be times when we are powerless to prevent injustice, but there must never be a time when we fail to protest," and Abraham Lincoln's, "My great concern is not whether you've failed but whether you are content with your failure."
His parents, married for 56 years, are now gone. But Isaacs keeps their memory alive, whether by showing videotapes of them, attending services or reading Wiesel's memoirs.
While he also enjoys reading mysteries, he says, "Every fourth book, I try to read something that brings me back to who I am."
_____
Resume
1972 - Completes Bachelor of Arts degree in psychology at City College of New York
1975 - Finishes Master of Science in public health degree at the University of Missouri
1986 - Named Outstanding Young Marylander by Office of the Governor and Maryland Jaycees
1996 - Starts as vice president, trustee and community leadership, at the American Hospital Association
2000 - Named executive director of the American Occupational Therapy Association
2007- Becomes executive director of Association of Women's Health, Obstetric & Neonatal Nurses
2008 - Finishes yearlong term as Nursing Organization Alliance secretary
2010 - Starts as vice president of public policy at the United Spinal Association