September 08, 2016
Post-acute care providers call for regulatory relief during House hearing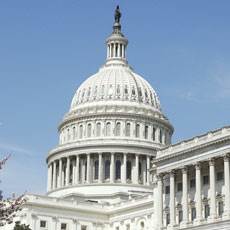 Providers testified during a House Ways and Means health subcommittee hearing
Medicare Part A providers urged lawmakers to grant them relief at a time of "breathtaking" regulatory changes on Wednesday during a hearing of the House Ways and Means health subcommittee.
The hearing focused on the "evolution" of quality of care among Medicare Part A providers, including hospitals and post-acute care settings. Providers who testified during the hearing encouraged lawmakers and the Centers for Medicare & Medicaid Services to not "inadvertently erect barriers" to care as they implement quality and cost-saving reforms.
"Post-acute care alone is in the midst of one of the most active regulatory stages in its history," said Gregory Worsowicz, president of the American Academy of Physical Medicine Rehabilitation. "Coupled with [value-based purchasing], the pace of change in all four settings of PAC services is breathtaking."
Worsowicz advised subcommittee members to allow developments to post-acute payments to progress until a value-based purchasing program would be "the next logical step," without "prematurely linking significant payment incentives to an immature set of quality and outcome measures." Once a value-based purchasing bill is created, it should contain "robust and accurate" risk adjusters and quality measures that adequately distinguish between post-acute settings, Worsowicz said.
Steve Guenthner, president of home health provider Almost Family, used his testimony to highlight the need to "renovate" the Medicare Part A skilled nursing facility benefit to remove barriers to necessary care such as the 3-day rule.
The hearing also included a push from a hospital group to take patients' socioeconomic status into account when issuing penalties for readmissions, since readmissions may stem from factors beyond providers' control. A bill to address that issue was introduced in May.