August 03, 2012
'Overzealous' investigators undermining anti-fraud efforts, report finds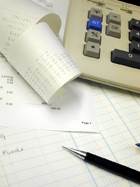 Long-term care makes ADP's list of industries most challenged by upcoming health benefits requiremen
The government often hires "overzealous" investigators to detect fraudulent Medicare and Medicaid billing practices, a new report alleges. These examiners often target technical errors instead of unscrupulous practices, the Robert Wood Johnson Foundation's brief asserts.
The report also raises concerns about duplicative audits, in which multiple oversight agencies simultaneously investigate the same cases. Moreover, the Centers for Medicare & Medicaid Services has still not implemented fingerprint-based criminal background checks for contractors, as the new healthcare law requires.
The report adds that CMS has not "issued a final regulation clarifying what additional information providers would have to disclose upon enrollment, or established core elements of new programs to ensure that providers comply with all antifraud requirements."
Click here to read the brief, which was published this week in the journal Health Affairs.