March 13, 2017
One day away: Payment session to kick off 11th McKnight's Online Expo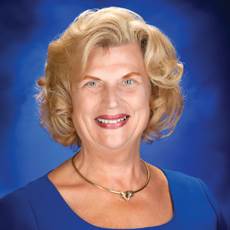 McKnight's 11th Annual Online Expo will kick off with a webinar from the Alliance Training Center's Leah Klusch.
McKnight's 11th Annual Online Expo kicks off tomorrow at 10:00 am ET with a compliance-focused session that is a must-attend for long-term care providers.
Expert Leah Klusch, RN, BSN, FACHCA, executive director of the Alliance Training Center, will lead "Medicare compliance update: Are you up to speed?" to help providers catch up with Medicare's latest rules and coverage definitions.
Day 1 of the McKnight's Online Expo continues at 12 p.m ET with the capital track, "Following the money in 2017," presented by Beth Burnham Mace, chief economist for the National Investment Center for the Seniors Housing & Care Industry.
The day wraps up with the quality session at 1:30 p.m. ET. "Strategies for surviving the survey," led by Paula Sanders of Post & Schell's Health Care Practice Group. Sanders will share tips for providers on crafting plans of correction and staying survey-ready 24/7. Two sessions, on wound care and technology, will be held Wednesday.
Attendees of the free event can earn CE credits, network with colleagues and connect with vendors in the virtual exhibit hall.
Not registered yet? Click here to sign up and learn more about the Online Expo.