August 01, 2009
On-the-job training: discussing a unique nurse training program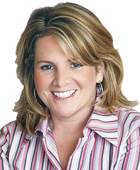 Jill Gilbert

Okeechobee Healthcare Facility in Okeechobee, FL, recently earned a five-star quality rating, placing it in the elite top 10% of U.S. Medicare facilities. This month, we continue our discussion with administrator Andrew McKillop, who maintains that the most valuable asset the facility has is its employees.

Okeechobee runs a unique in-house training program, which McKillop describes as a "vertical career path that breaks through the ceiling." First up: a program for high school students who want to become CNAs. (Their work at the facility counts as classroom time.) After completing the program, students may work up to 20 hours per week during the school year (work hours are set so they don't interfere with school obligations) and more during the summer.

Program graduates who don't go to college have a guaranteed job. And after six months of service, the facility will finance a full nursing education for individuals who agree to work for the facility for two years after graduating.

Nursing students, pharmacy students and physical therapy assistant students from the local state college and vocational schools work under the supervision of staff nurses, pharmacists and physical therapists, learning valuable on-the-job skills. No

matter what the student's background, says McKillop, he or she has a job waiting if it's wanted.

Hands-on experience

But for the students, having professional mentors and building on-the-job skills are invaluable.

"This is hands-on experience that they get by doing, not by viewing," McKillop says, noting, "Nursing schools face a terrible problem. There are not enough teachers to teach the applicants. That's why the waiting lists are so long."

Okeechobee's unique in-house training model is one answer to this problem that we'd love to see replicated elsewhere.


_____


Jill Gilbert is president and CEO of GilbertGuide.com, the industry's leading consumer-based resource for senior care. Its national directory of long-term care facilities and services is combined with expert advice and practical solutions to all aging issues.