November 30, 2012
OIG: Electronic health records vulnerable to mispayments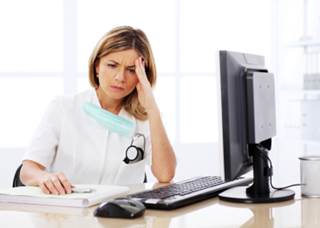 Medicare Advantage organizations are unresponsive to provider questions, long-term professionals say

The move to electronic medical records had a red flag thrown in front of it Thursday by a report from the Office of Inspector General of the Department of Health and Human Services.

EMRs are expected to become the norm for healthcare providers in the future. But in the infancy of their use, they lack oversight and safeguards, report authors say.

They emphasized that the program, designed to lower costs and improve care with upgraded coordination, still needs better ways to confirm that information from hospitals and doctors is correct. The multi-billion dollar Medicare plan, which pays incentives to doctors and hospitals to implement the new system, falls far short on checking submissions, the report said. Recommendations include instituting random audits of physicians and hospitals before payment is conferred to them.

On Wednesday, an administration spokesman defended current policy, stating "the overwhelming majority" of providers are serious about complying with reporting requirements.

Following healthcare reform, nearly $7 billion will be paid over five years to doctors and hospitals to implement the switch. The report said 74, 317 health professionals and 1,333 hospitals have received money so far. The report states that Medicare has not audited the $3.6 billion in payments it has made since the program's inception in 2011. It also calls for pre-payment audits and a different manner to report measures.