April 09, 2014
OIG changes its mind on referral services discounts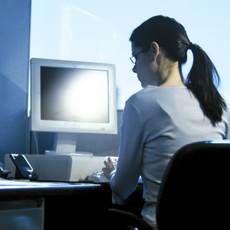 Nursing homes to have first look at new quality-rating provisions today
Providers cannot use an online service that involves money for referrals within its network, federal regulars now say, reversing course on an advisory opinion issued three years ago. The edict came from the Department of Health and Human Services Office of Inspector General.
The notice of termination on OIG Advisory Opinion No. 11-18 was posted Tuesday. In 2011, the OIG had said there was a low risk from an arrangement that electronically facilitated patients between a network, or to other "trading partners."
"Under the Arrangement, Ordering Health Professionals who purchase the Coordination Service Package receive a discount on their monthly EHR Service subscription fees. Each time an Ordering Health Professional uses the Coordination Service to make a referral to a Non-Trading Partner, the discount is reduced by an amount equal to or less than $1, until it disappears entirely," the notice explains.
The discount fee was small enough that the OIG concluded it was unlikely to influence an ordering health professional's referral decisions.
But the OIG reversed course because of the potential for a professional, such as a physician, to choose a partner in network for services with a high degree of frequency (specifically, laboratory tests).
While the OIG redacts names in its opinions, the Bureau of National Affairs said athenahealth Inc. announced separately it had requested the opinion.