October 06, 2009
Nursing homes facing major challenges to Medicaid, Medicare, Yarwood says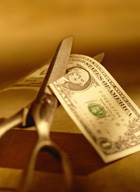 SNFs could see 50% payment reduction for Pre-Existing Condition Insurance Plan claims

Bruce Yarwood, president and CEO of the American Health Care Association, Monday likened the problems facing long-term care to a "tsunami."

"I can't quite remember when it's been this difficult," Yarwood said during the Opening General Session of the AHCA annual conference in Chicago. He cited as problems a 1.1% Medicare rate cut, which went into effect Oct. 1; states' slashing or freezing Medicaid rates in recent months; and healthcare reform legislation that could eliminate the market basket—the annual cost-of-living increase for nursing homes.

"Healthcare reform does nothing for long-term care," he said to a packed audience at McCormick Place in Chicago. "Healthcare reform is coverage reform."

He mentioned other developments since last December that have proved negative for the field. These include bills to take away arbitration agreements and the implementation of the Five-Star Quality Rating System, a system that gives each nursing home a star rating on the Nursing Home Compare Web site.

He said of Five-Star: "This program sucks. Pure and simple."

While the federal government created a stimulus package that provided $87 billion to states for federal Medicaid matching funds, nursing homes have not benefited from it, he said. And that money will end starting in 2011, he said.

The conference, which is celebrating its 60th anniversary this year, drew 2,300 attendees and about 1,800 people exhibiting, the association said. To see an interview with Yarwood from the conference, click here.