August 11, 2015
Nursing home antipsychotic use down 21.7%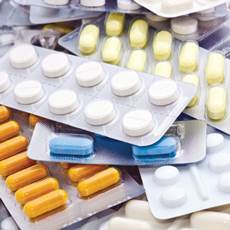 Antipsychotic use has decreased 21.7% since 2011
Antipsychotic use among long-stay nursing home residents has decreased 21.7% over the past four years, according to a new report from the Centers for Medicare & Medicare Services.
Data compiled by the National Partnership to Improve Dementia Care in Nursing Homes, which operates under CMS' direction, shows that 18.7% nursing home residents received antipsychotics in the first quarter of 2015, compared to 23.9% in the fourth quarter of 2011. The American Health Care Association reported, in the first quarter of 2015, its members created a 23% decrease in antipsychotic use.
"This represents the progress we've made in bettering the lives of those we serve every day," AHCA President and CEO Mark Parkinson said.
In May, AHCA announced it would be expanding its Quality Initiative for nursing homes to include long-term and dementia care as a priority. The initiative, which was first launched in 2012, aims to reduce the use of antipsychotic medications by a total of 30% by the end of 2016.
In other antipsychotic news, a new report from the U.S. Government Accountability Office found that more than 16,000 of Medicaid's 5.4 million beneficiaries may have engaged in "doctor shopping" by visiting five or more doctors to receive prescriptions for antipsychotics and respiratory medications. The suspected fraud cost Medicaid about $33 million.