October 31, 2013
Nursing assistant faces 3 years in prison for HIPAA crime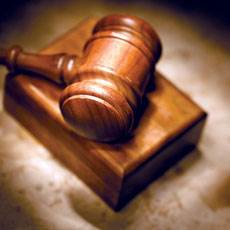 Nursing assistant faces 3 years in prison for HIPAA crime
A former nursing assistant in a Florida assisted living center has been sentenced to three years in prison for stealing and selling patient information protected under the Health Insurance Portability and Accountability Act.
Denetria Barnes, 24, formerly worked at the 20-bed Emerald Garden facility in Clearwater, FL. In July, she pleaded guilty to conspiring to defraud the government and wrongfully disclosing HIPAA information, according to the U.S. Attorney's Office for the Middle District of Florida.
Barnes and Jakiel Bazart, a 28-year-old Tampa man, worked together on the scheme, according to authorities. They obtained patient information, some of which appears to have come from Emerald Garden, and some from a contact at Tampa General Hospital, according to local reports. Undercover law enforcement officers purchased some of this information, and Bazart said he had "a trash barrel" filled with the data, according to the U.S. Attorney's Office.
Although Barnes received relatively little money through the scheme, federal prosecutors sought stiff penalties and described her as symbolic of an increasingly common type of criminal, local reports state. On Tuesday, District Court Judge James S. Moody Jr. ordered her to pay $12,000, serve 37 months in prison and undergo three years of supervised release.
Bazart is scheduled to be sentenced Dec. 4.