November 01, 2013
Nurse practitioners struggle to be taken seriously: study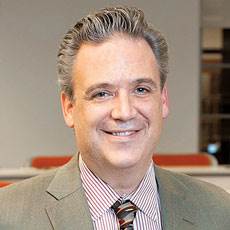 Michael Pratt, Ph.D.
Nurse practitioners are among professionals who are often misunderstood, according to a new management study.
In "What Clients Don't Get About My Profession: A Model of Perceived Role-Based Image Discrepancies," Boston College Carroll School of Management professor Michael Pratt, Ph.D., found a common problem for nurse practitioners, architects, accountants and litigation attorneys. These professions were associated with "role-based image discrepancies" that created "misalignments between what professionals perceive as the content of their professional work and what they believe others think constitutes the professionals' professional work," noted Pratt and co-authors.
Patients may not understand a nurse practitioner can prescribe medication and has extensive training. That could lead to the patient refusing to be examined or demanding to see a physician, Pratt noted.
"This is not just an annoyance, but it has real implications," he told McKnight's. "It can hurt [the NP]'s ability to do the job well."
These issues can be tackled by NPs explaining what they can and cannot do, showing what they can do, and building rapport, Pratt says.
Those who do not understand what nurse practitioners do include physicians as well as patients, he noted.
Results appeared in Academy of Management Journal.