January 03, 2012
No breaks for facilities when readmissions frequent: group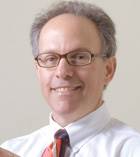 Alan Rosenbloom, president of the Alliance for Quality Nursing Home Care

Skilled nursing facilities with above-average rehospitalization rates should be subject to the same penalties hospitals face under the Affordable Care Act, a provider group says.

The ACA tackles the issue of costly hospital readmissions by focusing on hospitals, but it does so by ignoring skilled nursing facilities, according to the Alliance for Quality Nursing Home Care. The Alliance has, therefore, proposed an interim solution.

In recommendations to the joint deficit reduction committee in September, the administration proposed a 3% Medicare reimbursement cut to SNFs with above-average hospital readmission rates, starting in 2015. The Alliance supports this with two modifications: The Centers for Medicare & Medicaid Services should account for geographic variations in re-admission patterns, as well as risk-adjust for patient mix. The risk adjustment would take the differences between post-acute SNF residents and long-stay residents into consideration, according to Alliance President Alan G. Rosenbloom.

"Among our key policy objectives is to ensure lawmakers are fully cognizant of how cuts directed at one healthcare sector can have significant, negative implications to patients, other providers and the stability of our increasingly integrated care continuum," Rosenbloom said.