September 08, 2011
New report shows states struggling to provide affordable high-quality long-term care
Download:

LTTS Scorecard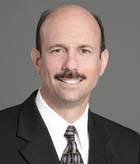 Dr. Bruce Chernof
Even states that are doing well with offering reasonably priced, high-quality long-term care support services could do better, according to a new report released by three aging advocacy groups.
Minnesota, Washington, Oregon, Hawaii, Wisconsin, Iowa, Colorado, and Maine did the best in the State Long-Term Services and Supports Scorecard, released today by AARP, The Commonwealth Fund and The SCAN Foundation. But no state scored in the top quartile across all 25 indicators. The indicators were grouped into categories of Affordability and Access, Choice of Setting and Provider, Quality of Life, and Quality of Care and Support of Family Caregivers. The indicators for each state include the percentage of high-risk nursing home residents with pressure sores, the number of private long-term care insurance policies for those over age 40, and the percent of long-stay nursing home residents with a hospital admission.
The scorecard is billed as the "first of its kind" in offering a multidimensional approach measuring state-level performance of long-term services and supports for older adults and those with disabilities. Many states that did the worst - Mississippi, Alabama, West Virginia, Oklahoma, Indiana, Kentucky, Tennessee, Florida, Louisiana, Georgia, New York, and Nevada – have lower median income rates and higher numbers of people with a disability. But financially-strapped states should not just focus on Medicaid dollars, experts warned, but also about issues such as nurse delegation and hospital readmission rates. For example, if all states matched the performance of Minnesota, 120,600 hospitalizations could be avoided, resulting in $1.3 billion in yearly healthcare cost savings, the report states.
"What can we say safely about the top quartile is that these states have been working for some time on improving their systems," said Bruce Chernof, M.D., FACS, SCAN's President and CEO. "For these states, these changes didn't change in one fell swoop. What you see is in states that have made improvements, it's an incremental process."
The next scorecard will likely be released in two years, officials said.