February 01, 2013
New Johns Hopkins process tackles dementia symptoms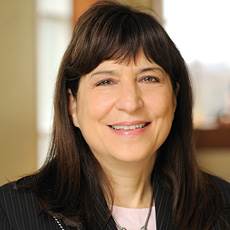 Laura Gitlin, Ph.D.
A new six-step approach from Johns Hopkins University School of Nursing professors outlines management of behavioral symptoms in dementia.
Managing residents with dementia in a long-term care environment can be a challenge for healthcare providers, as symptoms may include confusion and wandering. In addition to causing distress to the resident and family, the behavior changes create risk.
The approach, outlined in the Nov. 21 Journal of the American Medical Association Clinician's Corner, is:
• Screen for behavioral symptoms early.
• Identify symptoms.
• Delineate the triggers and risk factors for the symptoms.
• Choose the proper interventions. For example, an individual with dementia might wake repeatedly each night, voicing fear of being alone in the dark, despite continuous calming efforts. An intervention might mean simply using a nightlight in the patient's room, or adding long family walks in the evening to help promote better sleep.
• Evaluate the intervention to make sure it's working.
• Follow patient progress.
The process should be done "in any clinical setting involved in caring for someone with dementia, including primary care and memory clinics, as well as in hospitals, assisted living and nursing facilities," notes Hopkins professor Laura N. Gitlin, Ph.D.