December 21, 2011
New 'doc fix' solution could be on the way following House vote on payroll tax cut bill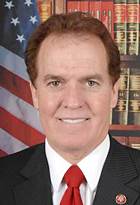 Rep. Phil Gingrey (R-GA)
Following a vote against the payroll tax cut bill Tuesday, lawmakers floated the idea of a separate bill addressing physician payment cuts.
Amidst a wave of criticism from provider groups and patient advocates after the vote, Reps. Phil Gingrey (R-GA) and Michael Burgess (R-TN) indicated they are in favor of developing a stand-alone "doc fix" bill in a separate conference committee. Both men are physicians.
"We even talked about the importance of maybe the Speaker appointing a senior member of the House GOP Doctors' Caucus to the committee," Gingrey told The Hill. "I didn't jump up and raise my hand, but I think they know my name."
The Senate version of the payroll tax cut bill delayed the 27% cut in Medicare reimbursement to physicians by two months while the House version put it off for two years. The payroll tax cut bill, which also included an extension of the therapy caps exceptions process, was voted down along party lines, in a vote of 229-193.