March 01, 2013
Native American nursing care group self-finances expansion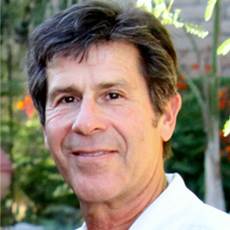 Lee H. Olitzky, CEO of Wit2
In a first for Native Nations in Arizona, the Tohono O'odham Nursing Care Authority (TONCA) has expanded the campus of an existing eldercare facility by opening a $1.2 million assisted living facility on the grounds.
There are no more than six purpose-built assisted living facilities in the country designed to be operated by American Indian tribes, says Lee Olitzky, CEO of consulting and management company WiT2 and developer for the TONCA project.
TONCA self-financed the new residence. Olitzky says acquiring financing for projects such as this presents unique challenges, given tribal norms. He says consensus decision-making, which is common among the tribes he works with, may be too time consuming for publicly owned finance companies facing pressure for quarterly results. In addition, smaller financing companies may not have the fiscal resources to accommodate the cost-versus-time ratio.
In the past, special issue tax-exempt bond financing has been available for tribes' infrastructure projects such as this one, according to Olitzky. These opportunities may become available again.
Regardless of how they are financed, the need for long-term care facilities among Native Nations is apparent: 0.7% of Native Americans 55 and older currently use a nursing facility, but more than 15% would do so if they became unable to meet their needs, according to 2007-2008 data from the National Resource Center on Native American Aging.
"The assisted living residence is a response to the growing number of elder O'odham members residing on the lands of the Tohono O'odham Nation who require assisted living services," says TONCA Chairwoman Frances Stout.
The 8,500-square-foot residence, about 30 miles north of Sells, AZ, is the first of four planned.