August 05, 2016
MRSA rate falls due to tracking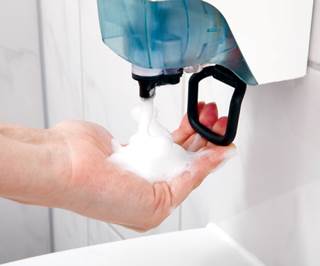 MRSA rate falls due to tracking
An electronic hand hygiene monitoring system is responsible for a 42% decrease in MRSA infections in one health system, an analysis finds.
Greenville Health System used data collected by the electronic system to track whether healthcare workers at its facility followed hand hygiene guidelines set by the World Health Organization.
Compliance rates among staff members increased 25.5% after the monitoring system was implemented. The rate of healthcare-associated MRSA infections at Greenville also fell 42%, saving the organization more than $430,000 in care costs between July 2012 and March 2015.
The results appeared in the American Journal of Infection Control.