March 06, 2014
Mother, daughter dead after apparent murder-suicide at San Francisco nursing home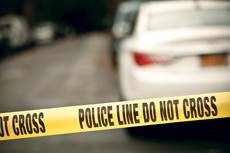 Double homicide at Houston nursing home; victims' roommate arrested
A resident and her daughter died of gunshot wounds in an apparent murder-suicide at a skilled nursing facility in San Francisco, according to local authorities.
The incident involved 60-year-old Celeste Moreno and 93-year-old Amy Moreno, the San Francisco Medical Examiner's Office announced Wednesday, publicly identifying the women for the first time.
On Monday evening, the younger woman arrived at the 92-bed Central Gardens Nursing Facility, went into her mother's room and shut the door, according to local news reports. Staff members found their bodies between two and three hours later.
Investigators believe Celeste Moreno shot her mother then herself, police spokesman Officer Gordon Shyy told local news outlets. Staff members are not aware of any reason why the shooting occurred, according to Shyy.
In November, a murder-suicide took place at a Pennsylvania long-term care facility. That shooting involved a licensed practical nurse at the facility, who is believed to have killed a 79-year-old resident, also for reasons that still remain unclear.