August 02, 2013
More facilities earn best possible rating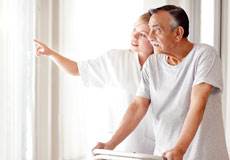 All stroke patients should have access to rehabilitation, skilled nursing care: American Heart Assoc
Providers have been arguing that nursing homes are doing a better job. A Centers for Medicare & Medicaid Services' analysis of Nursing Home Compare data lends support to the claim.
"The percentage of nursing homes with a four- or five-star rating (between 2009 and 2011) grew in all but three states," said Alan White, Ph.D., a principal associate at Abt Associates who helped the federal government develop the rating system.
Five states — Delaware, Georgia, Indiana, Oregon and Tennessee — saw the most notable improvements into the four- and five-star range. Investigators found that the number of facilities getting the lowest score — one star — dropped over the same period.
Overall, 15% of nursing homes received a five-star rating, and an additional 27% received four stars. Just 16% received one-star, CMS says.