March 06, 2017
MedPAC: New post-acute payment system speed-up — could kick off in 2021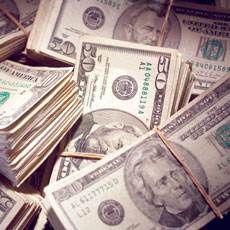 The an updated PAC reimbursement system could be rolled out as early as 2021, MedPAC members said.
Editors' Notes: This article has been updated to clarify MedPAC's recommendations.
A new reimbursement system for post-acute care providers could be implemented sooner than previously thought, the Medicare Payment Advisory Commission indicated last week.
Commissioners talked timelines for implementation of the unified, site-neutral payment system in a meeting held Thursday. The reimbursement shakeup was required as part of the Improving Medicare Post-Acute Care Transformation Act (IMPACT). MedPAC first told Congress last June that such a plan was "feasible."
The majority of the advisory group's members seemed to favor a three-year transition timeline that would include two years where reimbursement rates would be set by combining the current and proposed systems, Bloomberg BNA reported. The third year would have reimbursement based solely on the new system.
MedPAC members indicated that this three-year set-up would offer a smooth transition for providers. One commissioner noted that recommending the system in 2017 would allow providers three years of notice to prepare for the change and three years to implement the new system.
In its 2016 report to Congress, MedPAC indicated that implementation of the new payment model could be possible ahead of 2024, as currently legislated. MedPAC Chairman Francis J. Crosson recommended 2021 as the start date on Thursday, according to Bloomberg. However, implementation would hinge on when Congress accepts MedPAC's proposal, added principal policy analyst Carol Carter.
The group's members also spoke in favor of telling Congress to reduce post-acute payments, Bloomberg reported. The meeting also included discussions on initiatives aimed at reducing hospital use by long-stay skilled nursing residents.
MedPAC's next meeting is scheduled for April 6 and 7, when the group will vote on the draft recommendations for a unified post-acute payment system.