April 16, 2013
Medicare coverage of 'maintenance therapy' determined by need for skilled care, CMS clarifies in Jimmo document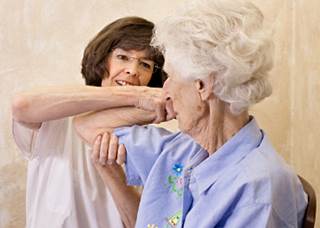 Jimmo guidance: Document whether therapy is for restoration or maintenance before providing care
Providers must sufficiently document the need for skilled care in order to obtain Medicare coverage for so-called "maintenance therapy," the Centers for Medicare & Medicaid Services stressed in a recent fact sheet on the Jimmo v. Sebelius settlement agreement.
CMS never established an "improvement standard" that said Medicare payments would be withheld for treatment given strictly to maintain, rather than improve, a resident's condition, the agency stated in the fact sheet. Therefore, the settlement in Jimmo — a case alleging improper withholding of Medicare payments for this type of maintenance — did not eliminate the improvement standard or otherwise expand Medicare coverage. Instead, CMS agreed to take certain actions to ensure that claims are correctly evaluated "in accordance with existing Medicare policy."
In determining whether a particular maintenance treatment is eligible for Medicare coverage, providers must demonstrate that the needs of the resident can only be met through skilled rather than nonskilled care, CMS stated in the fact sheet.
"Any Medicare coverage or appeals decisions concerning skilled care coverage must reflect this basic principle," according to the document. "In this context, it is also essential and has always been required that claims for skilled care coverage include sufficient documentation to substantiate clearly that skilled care is required, that it is in fact provided, and that the services themselves are reasonable and necessary, thereby facilitating accurate and appropriate claims adjudication."
The fact sheet reiterated pledges from CMS to follow the settlement agreement. As per that agreement, the agency will first update program manuals used by Medicare contractors to clarify that the need for skilled care is the determining factor in whether maintenance therapies will be covered. CMS will then undertake an educational campaign using tools such as Medicare Learning Network articles and national conference calls with providers and suppliers.